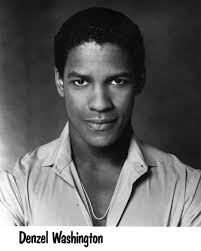 Hi Oscar,
This is a great question. What I think you are really asking is: how long will it take until I can sing well, and ACT (Admit, Connect, Trust) with confidence.
When you say "self satisfaction," you need to be more specific about your vocal and acting goals. Are we talking increased range, emotional flow, better tone, projection, ears and musicianship, posture, breath control, improvisation, singing in a certain style, nailing your monologue each audition, knowing how to use the frame, etc. The list goes on and on because storytelling is a Craft and a journey.
You get out of it what you put into it, and you have to put in the work.

I love to sing and ACT and I'm always learning, Oscar. I still warm up and work out my voice every morning. I also take a scene study class and practice my TV/Film auditions- it is a part of my life, and the key is: discipline and consistency.
I show you some cool things your voice can do and how we use it to TAP into Acting to tell a story. I give you very specific exercises to build/condition your voice, and most importantly, I teach you how to practice correctly. I also give you an awareness of how your instrument works and we TAP into emotional flow for our monologues, and TV/Film scenes. I tailor each lesson based on whatever it is you need the most. Here are a few things to help you achieve your vocal/acting goals:
1) How often you train with me--Is it once a month, once a week, or 3-4 times a week? The more you train, the more you practice, the easier/faster it all becomes.
2) How often and how long do you practice on your own without me? -15 min every day will take you much further than 1 hour crammed once a week, and 1 hour of practice every day is where you will see the best results.
3) How measurable/achievable are the goals you set, attain, and build upon?
Another option for you is my online course, "Sing Like You've Always Imagined." Here you can teach yourself and you will also gain an understanding of the "basics" just by reading the TIYA manual and watching each of the walk through videos/explanations/demonstrations with me.
There are no shortcuts, Oscar.
Check out this awesome and inspiring Denzel Washington video: