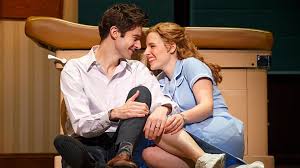 Thank you, Kelly.
What is your daughter's name?
What she wants is to be able to do is speak on pitch. This is how you ACT the song and the start to singing pop/rock.
You are correct when you say MIX, but "belting" doesn't really exist. Belting is more like controlled screaming. Think of driving a stick shift in the wrong gear. Can you imagine going 65 mph in 2nd gear?
While it may be an exciting sound, the flame fades fast because the pitch is shrill, dull, often flat, and can even lead to permanent damage.
The good news is there is a way to get that sound with correct technique and it is my specialty, unleashing her authentic vocal timbre. I do things very differently than the Bel Canto world of singing (especially no diaphragmatic attack), but I will use her previous technique, just clarify/refine it.
Through my vocal conditioning everything will become even and consistent, no note gets special attention and yet every note counts.
In a nutshell, my TIYA vocal training method is like going to the gym for your voice. It requires an athletic mentality.
I am a vocal technician and trainer; that is different than a run-of-the-mill voice teacher, and/or "vocal coach," which is unfortunately, usually just a piano player coaching rep pretending to teach voice.
There will be no gaps in her training with me. That being said, while we will sing many songs, I don't "work on songs."
I build her voice and show her how her instrument works, so she can sing songs- in any style, freely and with emotion.
Ultimately I want to teach her to teach herself through awareness of my TIYA concepts and muscle memory. Hence, TAP into your artistry. Trust the Awareness and Play.
We will always work on whatever she would like, vocal training, ACTing (the song), etc. -and she will see/feel/hear immediate results. My TIYA exercises are safe and systematic, the first goal being Coordination: to unleash her authentic vocal timbre, while developing a released resonance to sing in any style. Tone quality not volume.
I offer a $57 introductory lesson here.